Growing Cannabis: The Basics
Growing Cannabis: The Basics
Are you a customer interested in growing cannabis at home? You might be wondering how to get started.
In Canada, as of 2021, adults have the legal allowance to grow up to four cannabis plants per household, granted that they grow them from licensed seeds or seedlings. Here are some tips and basics to help you grow your own cannabis:
Buying Feminized Seeds
One important thing to note when purchasing cannabis seeds is that you'll want to look for "feminized" seeds. This implies that the seeds undergo genetic modification to exclusively yield female plants. Growing female plants is crucial because they produce the buds typically utilized for cannabis consumption (they hold the THC!). Therefore, ensuring that you cultivate female plants holds significant importance.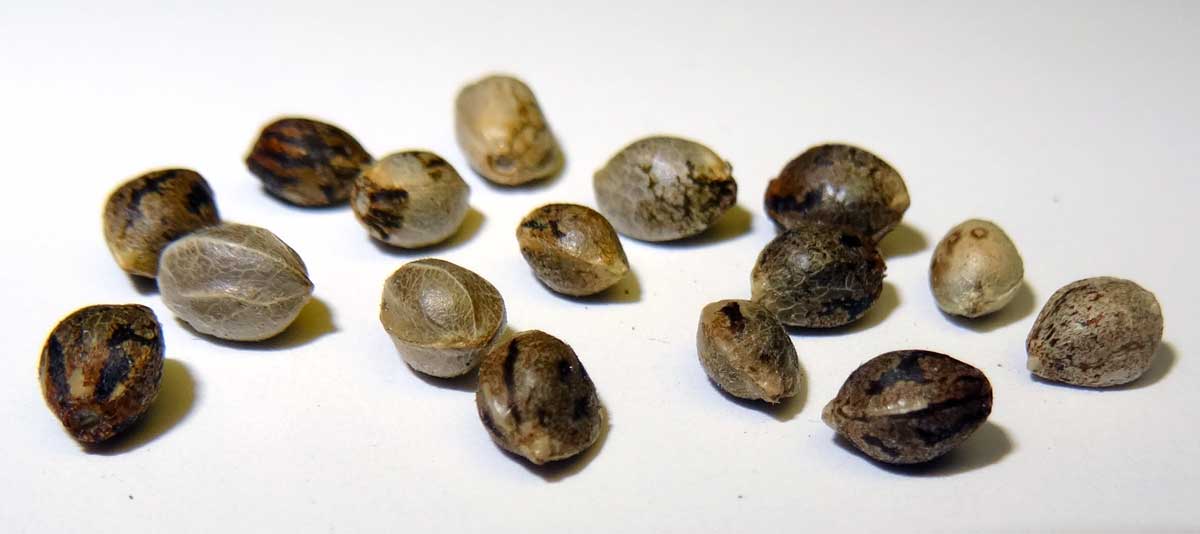 Tips on Growing Cannabis
Once you have your seeds, it's time to start growing! Here are some basic tips to help you get started:
Choose a location:

You'll need to choose a location where your plants will receive plenty of light, whether that's natural sunlight or grow lights. Make sure the location is also well-ventilated to prevent mold and other issues.

Use quality soil: Make sure to use quality soil that is rich in nutrients. You can also add additional nutrients as needed, depending on the specific needs of your plants.
Monitor temperature and humidity: Cannabis plants grow best in temperatures between 20-30°C and humidity levels between 40-60%. Be sure to monitor these levels regularly to ensure optimal growing conditions.
Timelines for Growing Cannabis
The timeline for growing cannabis varies depending on the specific strain and growing conditions. However, on average, it takes around 3-5 months from planting the seeds to harvesting the buds.

Tips on Harvesting
When it's time to harvest your cannabis plants, there are a few things to keep in mind. First, make sure to harvest the plants when the buds are mature but not overly ripe. You can tell that the buds are ready when the hairs on the buds have turned from white to amber. Be sure to trim off any excess leaves and let the buds dry out for a few days before storing them in airtight containers.
Indoor vs. Outdoor Growing
Finally, when growing cannabis, you have the option to grow indoors or outdoors. Indoor growing allows you to have more control over the growing conditions and can result in higher yields. However, outdoor growing can also be successful if you choose the right location and climate.

Cannabis seeds to purchase at Farmer Jane
Although growing cannabis recreationally is still illegal in Manitoba, there is an ongoing fight to change this. 
Farmer Jane Cannabis Co. offers a variety of cannabis seeds for our customers in Saskatchewan! These seeds are perfect for anyone looking to try their hand at growing their own cannabis.
Camp River Cannabis Gorilla Glue: a popular hybrid strain known for its high THC content and relaxing effects
Camp River Cannabis Black Domina: Black Domina is an indica-dominant strain that is known for its powerful sedative effects.
Camp River Cannabis Orange Kush: a balanced hybrid that is known for its sweet citrus aroma and euphoric effects
Camp River Cannabis Wedding Cake: Wedding Cake is a potent hybrid strain with a sweet, vanilla-like flavour and relaxing effects
BOLD Cannabis Northern Lights: an indica strain that is known for its relaxing effects and sweet, earthy aroma.
All of these seed strains are high-quality and carefully selected to ensure that growers can produce top-quality cannabis at home!
In conclusion, growing your own legal 4 cannabis plants in Canada is a great way to enjoy high-quality cannabis while also learning about the plant and the growing process.
By following these tips and basics, you can successfully grow your own cannabis and enjoy the fruits of your labour!
You can check out our live menus here to see which cannabis seeds we currently have in stock at our Farmer Jane dispensaries. Each Farmer Jane store is a little different so you will want to check out the menu of the Farmer Jane location closest to you. We are open 7 days a week and always open to questions in store, or via email. Reach out on Instagram, Facebook, or give your closest dispensary a call and we will be happy to help you out with product questions, dosage questions, or anything else you might be curious about!
https://farmerjane.ca/wp-content/uploads/2023/05/shutterstock_1864689883.png
563
1200
Kamryn Weisgerber
https://farmerjane.ca/wp-content/uploads/2021/02/Farmer-jane-logo-horizontal-no-arch-1030x152.png
Kamryn Weisgerber
2023-05-19 10:00:39
2023-05-17 14:37:45
Growing Cannabis: The Basics