The Green Organic Dutchman at Farmer Jane
The Green Organic Dutchman at Farmer Jane
The Green Organic Dutchman (TGOD) is a Canadian cannabis company that is committed to producing high-quality, certified organic cannabis products. The company was founded in 2012 and has since become a leading player in the Canadian cannabis industry!
One of the unique things about TGOD is their commitment to eco-friendly initiatives.
They are dedicated to reducing their carbon footprint and have implemented a number of sustainability measures in their operations. 
For example, they use renewable energy sources, such as solar and wind power, to power their facilities! They also use sustainable packaging materials and have implemented recycling programs to reduce waste.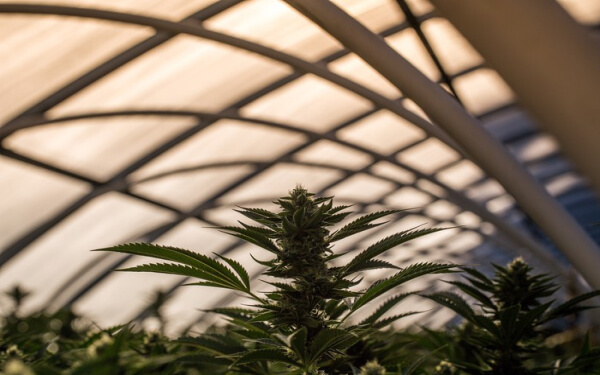 TGOD specializes in getting high-quality, organic prerolls and flower. Their products are all made using certified organic cannabis and are rigorously tested to ensure purity and potency.
If you're looking for high-quality, eco-friendly cannabis products, then The Green Organic Dutchman is definitely worth checking out. With their commitment to sustainability and their wide range of certified organic products, they are a leader in the Canadian cannabis industry.
We're so happy to be teaming up with such incredible growers and producers like TGOD!
Check out your local Farmer Jane cannabis dispensary near you to see the TGOD selection and sales we have going on for the entire month of May! 
On top of all the sweet sales, TGOD has also supplied us with an incredible in-store giveaway for some of our lucky customers. Visit your closest Farmer Jane cannabis dispensary near you and enter to win TWO FULL FESTIVAL PASSES to Winnipeg Folk Fest, Ness Creek Music Festival or Country Thunder Saskatchewan!
You can check out our live menus here to see which cannabis products we currently have in stock at our Farmer Jane dispensaries. Each Farmer Jane store is a little different so you will want to check out the menu of the Farmer Jane location closest to you.
We are open 7 days a week and always open to questions in store, or via email. Reach out on Instagram, Facebook, or give your closest dispensary a call and we will be happy to help you out with product questions, dosage questions, or anything else you might be curious about!
https://farmerjane.ca/wp-content/uploads/2023/05/Cannabis-grower.jpg
550
1077
Kamryn Weisgerber
https://farmerjane.ca/wp-content/uploads/2021/02/Farmer-jane-logo-horizontal-no-arch-1030x152.png
Kamryn Weisgerber
2023-05-02 14:37:52
2023-05-02 14:37:52
The Green Organic Dutchman at Farmer Jane