Indigenous-Owned Cannabis Brands
Indigenous-Owned Cannabis Brands to Support
In this blog, we're shining a spotlight on Indigenous-owned Canadian cannabis brands that deserve your support. These brands are not just about selling weed; they're about making a positive impact on Indigenous communities and bringing traditional values to the cannabis industry. Read more about some of our most beloved brands here!
Sev7n 
Sev7n Cannabis is the first 100% Indigenous-owned and operated cannabis producer that is licensed by Health Canada on First Nation territory. They grow out of Akwesasne Mohawk Nation, creating jobs and incorporating traditions into the growing process of cannabis. Sev7n Leaf blends Mohawk customs into cannabis production, prioritizing Mohawk well-being. Not to mention, three percent of the proceeds of all of their sales go to the Strong Roots North Charitable Foundation. How awesome is that?! Your purchase of Sev7n Leaf at Farmer Jane dispensaries empowers First Nations communities. You definitely can't feel guilty about buying more weed with a cause like this!
410 Farms
410 Farms is a Cannabis brand, grown and operated in our local province of Manitoba by the Metis peoples! They got their name by growing on these lands – Fortin Islands. (Get it, 410 grown in Fortin?) Additionally, not only do they stay close to their prairie roots, they stay close to their family roots too. Their growth and product is controlled by three generations of expert growers. These people have been around this plant for a long time, even before legalization. That being said, they are still learning new things about cannabis all the time. Stay tuned for their upcoming products showcasing their expertise and passion!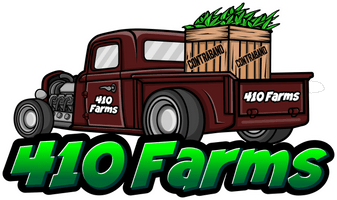 Sweetgrass Cannabis
Sweetgrass Cannabis is a collective of Kootenay growers who take pride in producing organic, living soil cannabis. They are dedicated to helping raise awareness for this clean and sustainable method of cultivation. Their cannabis thrives in a loving environment, yielding exquisite products. Their love of cannabis goes back many years and the strains are the foundation upon which they are building their business. There's much more in the works as Sweetgrass continues to expand and grow!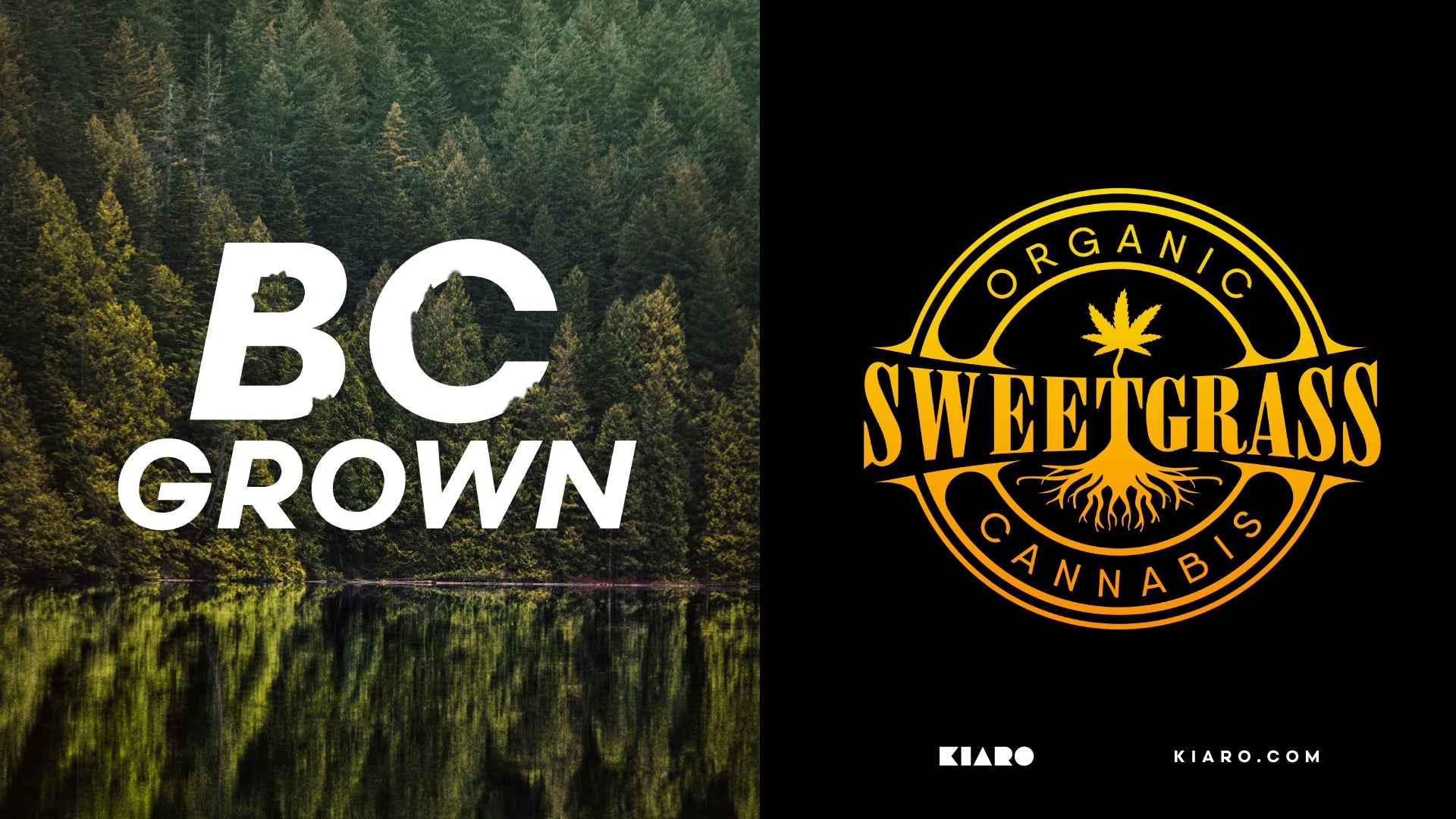 Natural Earth
Natural Earth is a Metis-owned family business with 5 passionate employees. They are Manitoba farmers, growers, and hustlers with collectively over 80 years of experience. They grow in living soil using organic practices, using only low-salt nutrients, no pesticides, herbicides, and their soil beds are rejuvenated by mulching back in compost by worms, and other beneficial bugs. Natural Earth makes potent strains, full of flavour, and sky-high THC levels. Don't miss out on this beloved local brand; it's time to try their offerings!
Mino-Ahki
Mino-Ahki translates to "Good Earth" in Cree, and this company is doing everything they can to live up to their name. Everything down to the logo and bottle was designed and crafted by the peoples of Pasqua First Nations. Mino-Ahki is bringing traditional Indigenous culture into the prairie Cannabis industry by storm. The people of Pasqua First Nations are major partners with Atlas Growers, which this product and brand comes out from. With this partnership, the people of the Pasqua First Nations including Chief Richard wanted a product that they've designed and can be proud of to put out on the market. Above all, Atlas Growers gave them the freedom to do so and through that they created the Traditional Sweetgrass CBD Lotion.
All Nations Cannabis
Led by an Indigenous collective on Stó:lō Traditional Territory in British Columbia, Canada, All Nations weaves traditional Indigenous values with industry leading cultivation methods to craft the highest quality of cannabis. Their mastery of growing cannabis and the cultivation of it, is rooted in the deep understanding of our land and climate. They excel in cannabis cultivation, rooted in deep land and climate knowledge. All Nations lives true to their values in everything they do. As proof, try out their products to test it yourself, it surely won't disappoint.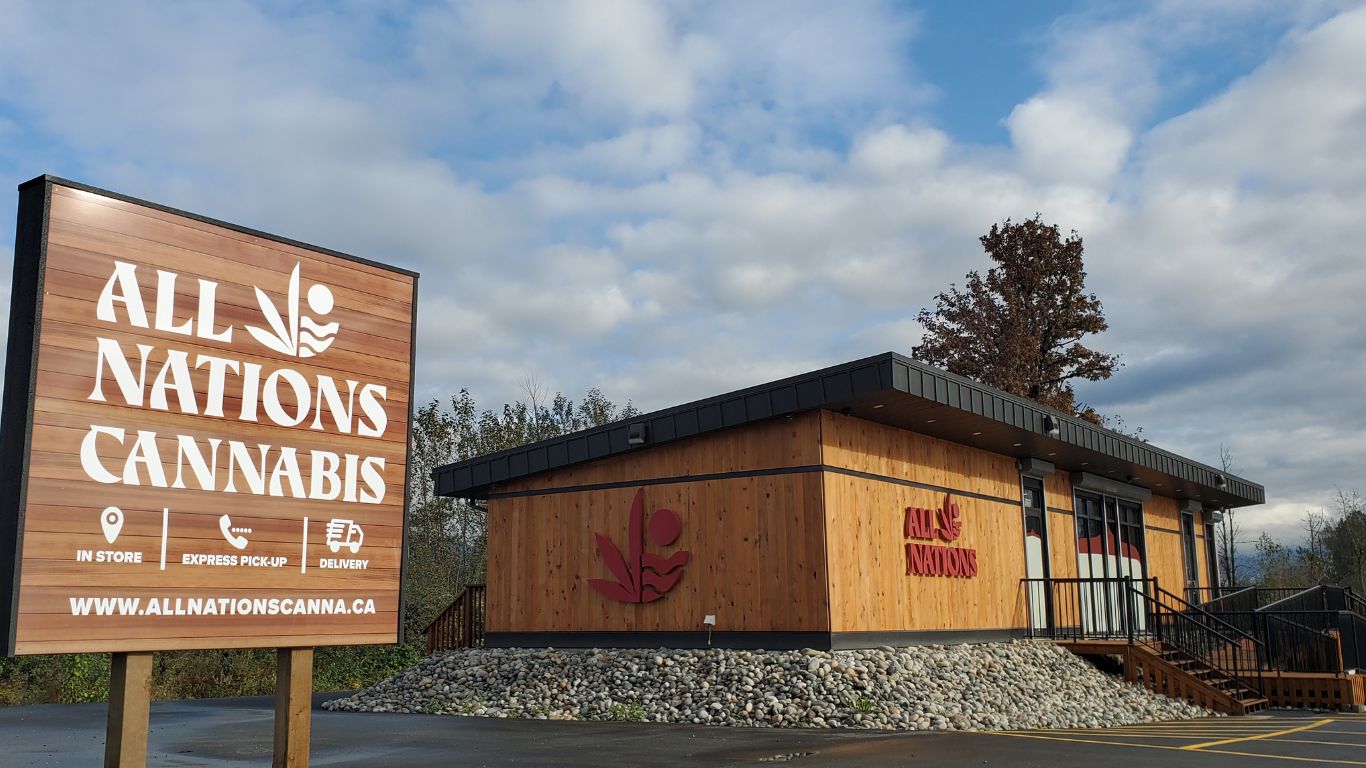 As we celebrate National Truth and Reconciliation Day, consider how your choices as a cannabis consumer can contribute to a better future for Indigenous peoples. Ultimately, by choosing to support these Indigenous-owned brands, you're not just getting high-quality products; you're also helping build a bridge of understanding and support for First Nations communities. Check out our live menus to see which products by these brands we currently have in stock.
Take a toke with purpose and join the movement for a more inclusive and equitable cannabis industry.
https://farmerjane.ca/wp-content/uploads/2023/09/pot.png
439
780
Kamryn Weisgerber
https://farmerjane.ca/wp-content/uploads/2021/02/Farmer-jane-logo-horizontal-no-arch-1030x152.png
Kamryn Weisgerber
2023-09-27 10:56:04
2023-09-27 14:03:43
Indigenous-Owned Cannabis Brands