A Brief History of 420 in Canada
What is 420?
April 20th, known as 420, or as we like to call it, "the greatest day on Earth for a pothead" is an extremely important day for all stoners and participants in the cannabis movement. In honour of this international day celebrating cannabis, we're going to take a look back at the history of cannabis culture, and legalization in Canada
A Brief History of 420 In Canada
420, or April 20th, has become a day of celebration for cannabis culture around the world. In Canada, it's no different, and the day is marked by a variety of events and activities.
But how did this cultural phenomenon begin, and how has it evolved over time?
The origins of 420 are somewhat shrouded in mystery, but the most commonly cited story involves a group of high school students in San Rafael, California in the early 1970s. The group, who called themselves the "Waldos," would meet at 4:20 pm to smoke cannabis and search for a hidden marijuana crop in the nearby hills. They began using "420" as a code word for cannabis, and the term eventually caught on with other cannabis enthusiasts.
In Canada, 420 began to gain popularity in the 1990s and early 2000s, as cannabis culture started to become more mainstream. Cannabis enthusiasts would gather in parks and public spaces to smoke and celebrate, often risking arrest and harassment from law enforcement.
As cannabis legalization efforts began to gain traction in Canada, 420 events also became more organized and less underground.
In 2017, the Canadian government introduced legislation to legalize and regulate cannabis for adult use, and the first legal cannabis stores opened in October 2018.
This marked a significant shift in how 420 was celebrated in Canada, as cannabis became more widely accepted and accessible. Legalization also led to more mainstream media coverage of 420 events and a growing number of cannabis-related businesses and products.
However, legalization has not been without its challenges.
The rollout of legal cannabis has been slow and plagued by supply shortages, and some have criticized the government's approach to regulation as overly restrictive. The illicit cannabis market also continues to thrive, and many 420 events still take place outside of the legal framework.
Despite these challenges, 420 continues to be an important day for cannabis enthusiasts in Canada and around the world. The day has evolved from a small group of high school students in California to a global celebration of cannabis culture.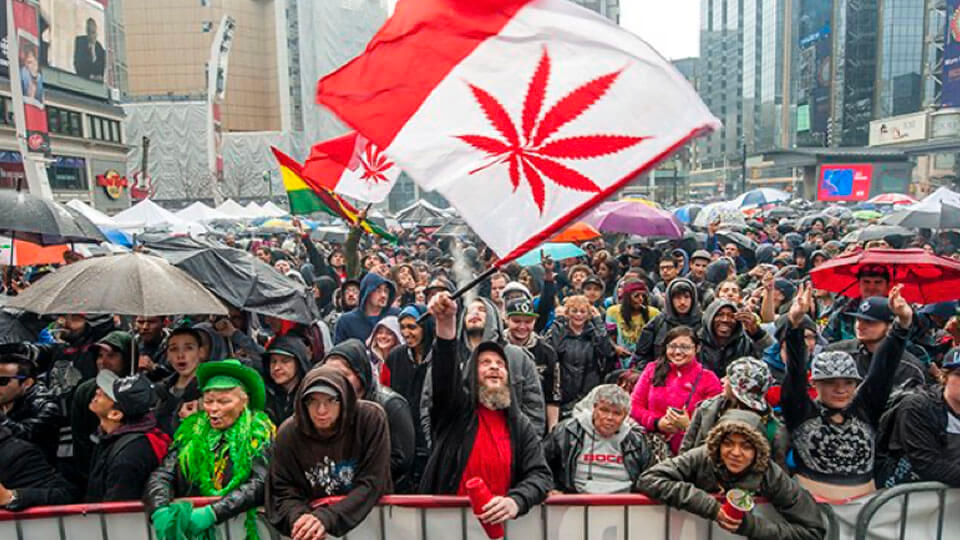 420 has a rich history in Canada and has evolved over the years alongside changing attitudes towards cannabis.
While legalization has brought new opportunities and challenges, the day remains an important celebration of cannabis culture. Whether you prefer to attend a large 420 event or simply enjoy some cannabis products with friends, there are many ways to mark the occasion!
And if you're in need of quality cannabis products, you can always come to Farmer Jane, where you can celebrate 420 your own way with unique experiences and free snacks.
Whatever your plans for 420, we hope you have a safe and enjoyable celebration!
https://farmerjane.ca/wp-content/uploads/2023/03/jeff-w-3FAwK6UujtM-unsplash-scaled.jpg
1629
2560
Kamryn Weisgerber
https://farmerjane.ca/wp-content/uploads/2021/02/Farmer-jane-logo-horizontal-no-arch-1030x152.png
Kamryn Weisgerber
2023-04-06 11:00:58
2023-03-20 15:14:01
A Brief History of 420 in Canada