710 at Farmer Jane Cannabis Co.
Happy 7/10!
At Farmer Jane, we embrace all things 710!
In this blog post, we'll decode the meaning behind the 710 term and unveil our exciting plans for this special occasion.
710 is a unique phrase in the world of cannabis enthusiasts.
Before legalization, stoners developed a secret language to discuss cannabis openly without alerting parents, employers, or law enforcement. As a result, various weed terms emerged and continued to evolve as attempts were made to suppress their usage.
But why do we still use this classic jargon and create new slang even though cannabis is now legal nationwide?
The answer is simple: it's fun!
It fosters a sense of community among like-minded individuals who share a common love for cannabis. And that brings us to the significance of 710.
This slang term specifically refers to concentrates—a vital aspect of cannabis culture.
Concentrates are highly potent versions of the original marijuana buds. Through a process called extraction, the psychoactive elements, such as trichomes and other chemical compounds, are separated from the plant material. What remains after extraction are the cannabinoids, terpenes, flavonoids, and a concentrate that is more potent than the original bud.
Among the diverse types of concentrates available today, oil serves as the foundation. Through the extraction process, oil is obtained, which can then be transformed into various concentrate forms like wax, shatter, budder, diamonds, and more.
That's why the term "oil" is often used as a broad term to encompass the consumption of cannabis concentrates.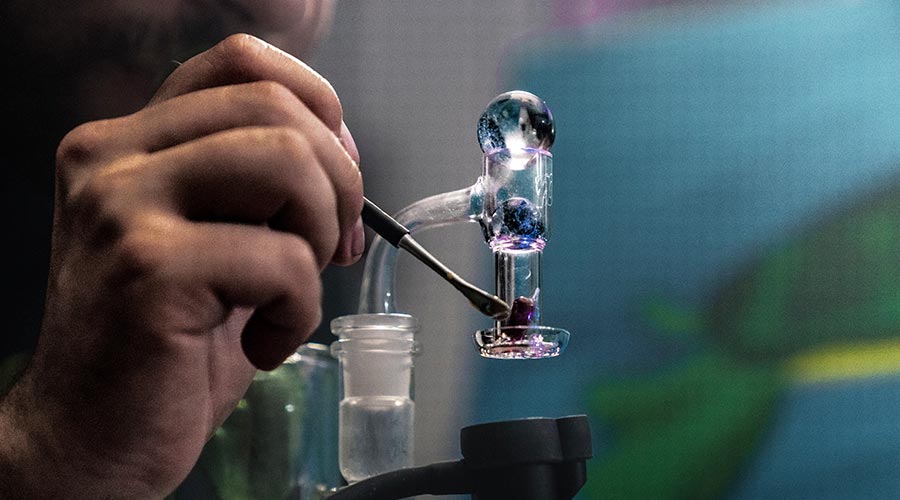 Let's dive deeper into the origin of 710…
It's a hidden code within the cannabis community. Oil enthusiasts cleverly flipped the jargon on its head, resulting in the numerals 710 when the word "OIL" is reversed.
Keep in mind that cannabis oil and other concentrates are not recommended for first-time users. Their potency can quickly and overwhelmingly affect those unfamiliar with their intensity. If you're new to consuming cannabis, take it slow and stay within your limits. There's no rush to experiment!
7/10 Sales Near Me!
For the entire week leading up to this special holiday, we've discounted ALL of our Roilty Concentrate products!
Roilty Concentrates is a leading name in the world of cannabis concentrates, renowned for their exceptional quality and diverse range of products. With a commitment to excellence, Roilty offers an extensive lineup of concentrates that cater to every cannabis enthusiast's preferences.
From their smooth and flavorful oils to their potent and beautifully crafted wax, shatter, budder, and diamonds, Roilty Concentrates has something for everyone.
Each product undergoes meticulous extraction and refinement processes to ensure maximum purity and potency. Whether you're a seasoned concentrate connoisseur or a curious newcomer, Roilty Concentrates promises an elevated cannabis experience that will leave you coming back for more.
Discover the epitome of cannabis craftsmanship with Roilty Concentrates!
Stop by your closest Farmer Jane dispensary near you this week to get 10% off any Roilty product. 
From July 7-10 you can save up to 15% off these products!
At Farmer Jane, we're excited about the upcoming 710 celebration and look forward to sharing our special offerings with you. Get ready for a memorable experience with the finest concentrates and a community that celebrates the love for cannabis in its concentrated form!
https://farmerjane.ca/wp-content/uploads/2023/07/blog-photos-4.png
788
940
Kamryn Weisgerber
https://farmerjane.ca/wp-content/uploads/2021/02/Farmer-jane-logo-horizontal-no-arch-1030x152.png
Kamryn Weisgerber
2023-07-05 14:26:17
2023-07-05 14:26:17
710 at Farmer Jane Cannabis Co.