13 Horror Movies to Watch High
Best Horror Movies to Watch High
Looking for a fun way to get in the Halloween spirit, but also something to do while stoned? Look no further for some horror movies to watch while high.
If you are smoking, you know that some movies are much more fun to watch when you're stoned. Films full of big ideas, excellent music, and artistic visuals are the ones Jane turns to after smoking. For those who dare treat themselves to a strange trip of thrills, chills, laughs and some seriously dank visuals, here is an updated list of horror movies to watch high this HalloWEED.
1. Talk To Me
Rated one of the best horror movies of 2023 (so far…)  Talk To Me is a gripping story with impressive practical effects. It spins a terrifically creepy 21st-century horror yarn built on classic foundations. Pair this with something that will relax you out a bit, since this movie will definitely have you sitting on the edge of your seat. (Or hiding behind your blankets). But it is definitely worth the watch, especially when high. It will have you questioning scenarios that could happen today, and leave an impression on your mind for at least a few days.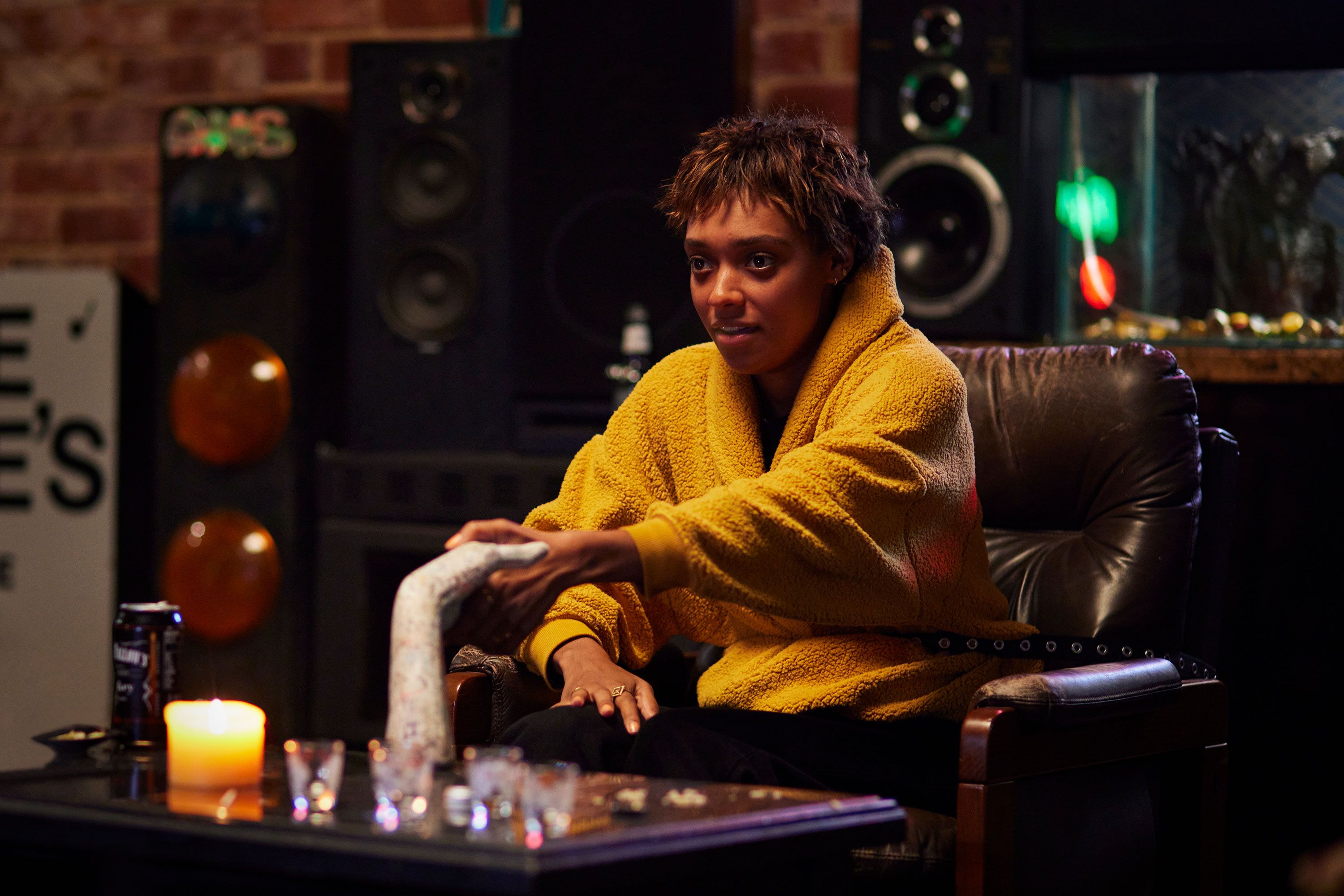 2. Skinamarink
Another horror movie released this year, Skinamarink will definitely blow your mind while watching stoned. Smoke something that will get you a little hyper focused, since this movie has little dialogue. Don't let that turn you off though, Skinamarink will keep you engaged from its disquieting beginning all the way to its petrifying end. This movie plays on your fears of the unknown and what's hidden in the dark. It will make you uncomfortable but in the best kind of way. This Halloween, get high, turn down the lights, and watch Skinamarink.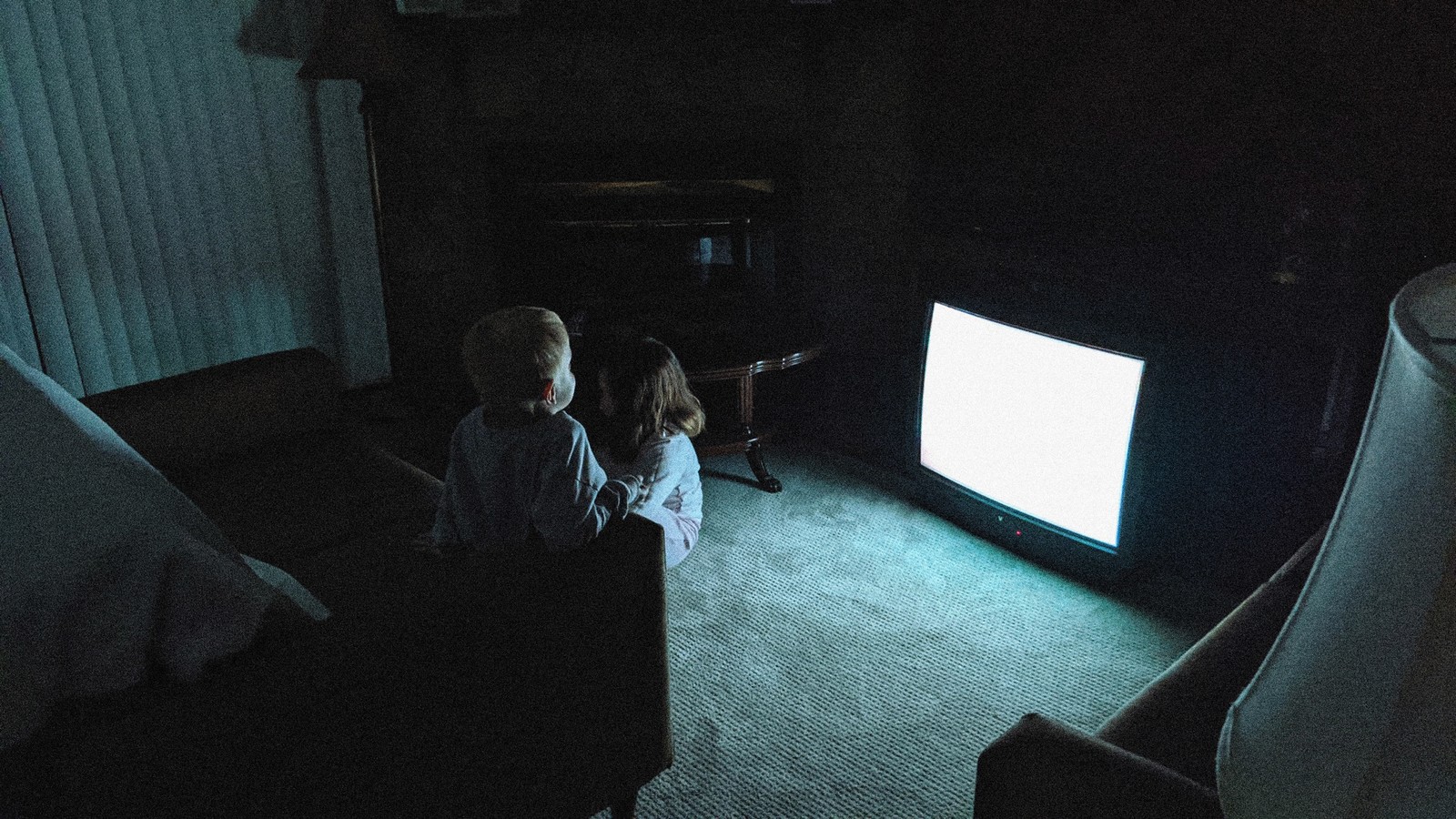 3. Infinity Pool
Not to be confused with the Marvel series, Infinity Pool is a horror flick that sees a wealthy couple enjoying their lavish island vacation until a fatal accident causes things to get weird… Any other information about the experience of this film would spoil the fun but trust that there are revelations to be found in this darkly delightful work. Infinity Pool observes how the wealthy can get away with anything due to their wealth, it also has a wonderfully bleak sense of humour woven throughout as well. Watch this while high, and get sucked into the film. Plus, Mia Goth's performance secures her spot as queen of horror once again!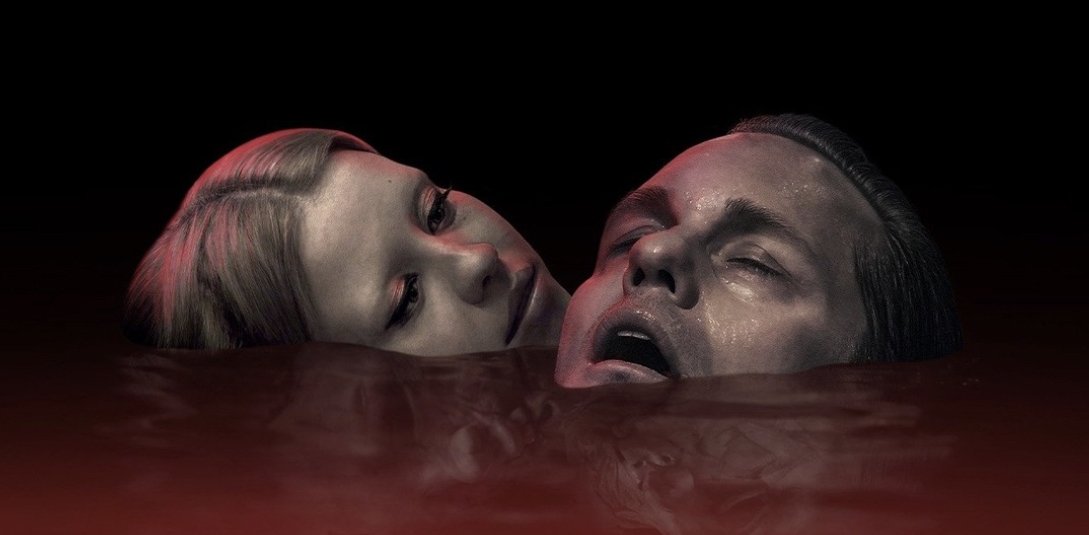 4. The VVitch
The VVitch takes you on a stoic, intense journey with a 17th century family and their struggles with nature, faith, and the supernatural. This is less of a horror film and more about excellent filmmaking. The cinematography creates picturesque moments that carry with you while the music and superb sound design keep you on edge. This movie surely won't ruin your high, and smoking a little bit before will make it even better.
5. Terrifier 2
If you're not a fan of gore, avoid this movie… If you want to see some of the craziest, goriest and scariest special effects that have ever come out of a horror movie, turn on Terrifier 2.  Terrifier is a simple movie: a sadistic clown messes with a town in the most brutal way on Halloween night. As far as simple premises go though, the thing works. Accompany this movie with your dab rig, and you'll be sure to have your mind blown. Fair warning though, this movie definitely is pretty intense. Watch with caution!
6. Pet Cemetery (1989 Version)
Pet Cemetery is 100% unapologetic: it's wicked as hell with a dark sense of humour, lacks morals, and is quite zany yet it never takes itself too seriously and this helps in many ways to prevent it from being a boring repetition. Some of these scenes, and practical effects from the late 80s will surely make you giggle paired with the right strain. If you love an edgy mainstream horror film that isn't 100% serious this is a perfect pick for a list of horror movies to watch high this year.
7. The Boy (and the sequel)
Although critics may hate this one, The Boy is a pretty unique and fun movie, especially watching while stoned. A girl takes a job as a nanny in a remote village in the United Kingdom. Upon arrival, she learns that the child she was hired to care for is actually a life-size porcelain doll that the parents treat like a real boy to cope with the death of their son. Although not very scary, the plot twists will either make you go "woah" when watching stoned, or laughing your head off… Either way, it's worth watching with a friend and a fat joint in hand. 
8. Friday the 13th
This one only seems fitting since Friday the 13th lands in October this year… But honestly, you haven't fully lived until you sit down and watch the original Friday the 13th movie stoned as hell. (Or all 8, if you're that dedicated!) This almost 40 year old film still stands as one of the best slasher films ever. Watching it now, paired with the right smoke it can be viewed as funny as hell. A lot of the slasher film cliches are there, but didn't this movie help create those same cliches? Some moments are so awkward that it's funny. Do yourself a favour and watch Friday the 13th high.
9. Let the Right One In (Swedish)
Looking for something new to watch this year? This Swedish masterpiece will keep you pulled in (even when high, and reading the English subtitles). Let the Right One In is a disturbing story about a lonely young adolescent boy who befriends a freakish vampire child. The story is well-paced and engaging, the effects are incredible, and the chemistry between the two young lovers is phenomenal. As well as being a romance, this film captures maturing and the troubles of being young. Light a strong indica joint, melt into the couch, and watch Let the Right One In.
10. Shaun of The Dead
If you're looking for something to giggle at while staying in the Halloween spirit, Shaun of The Dead should be the next movie you turn on.  It's a classic comedy, pure and simple. Anyone who wants to see a 'serious' or 'terrifying'  zombie film should probably look elsewhere. The special effects still offer something to be scared of, and there is enough gore to keep you intrigued. Smoking some sativa out of the bong before turning this on is the perfect pair for an evening this October.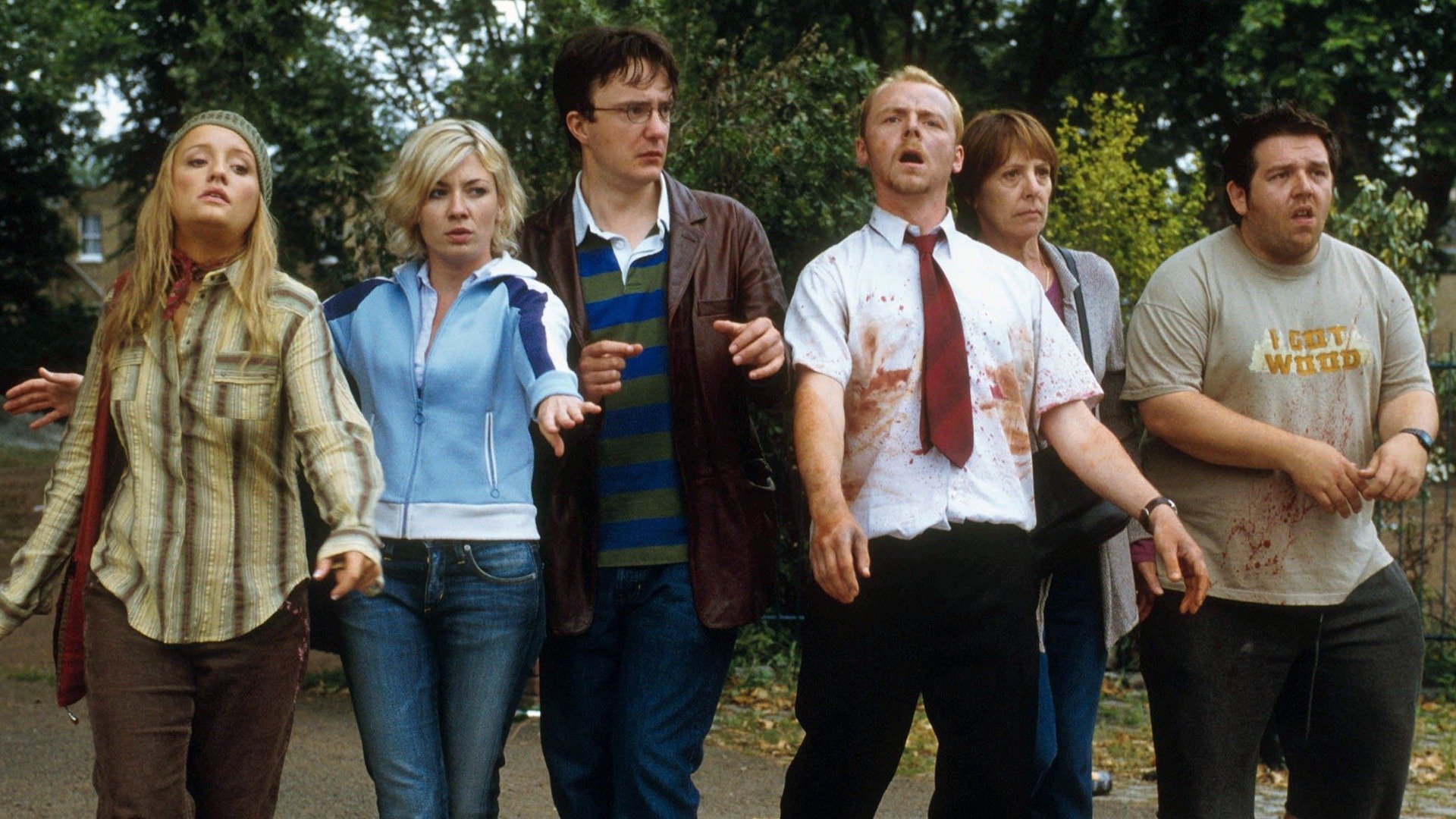 11. It Follows
A psychological thriller that will definitely keep you awake, and on the edge of your seat. It Follows will creep you out, the movie itself is so simplistic yet clever in its message and delivery. The pace it keeps with the concept of someone actually following you until you are dead, keeps you guessing at every turn and on the edge of your seat! Smoke something to get you a little energetic, and add this movie to your list. 
12. Beetlejuice
If you haven't watched Beetlejuice high yet, do yourself a favour and add that to your list of horror movies to watch high. A classic Halloween movie, that's timeless and ageless. This movie will definitely bring on the sense of nostalgia and will make you laugh and admire the stop-motion and ridiculous characters. Grab a couple of your closest buds, eat some edibles or smoke some joints, and turn on Beetlejuice. (You'll all be harmonizing Day-O by the end of the flick!)
13. Winnie-The-Pooh: Blood and Honey
To end this list off, we recommend one of the worst horror movies released in 2023. (Or maybe of all time?). The film is so amateurishly made that it is often hard to see and hear what's going on, which makes the perfect opportunity for you and your high buddies to fill in all the holes. But don't get it twisted, they definitely take one of your favourite childhood characters and make them gruesome.  Yes there's no plot, and the acting is bad, and there's no character development, but it was entertaining and comedic from how bad it was.  Smoke something giggly and social, gather some friends, and have fun roasting this cinematic non-masterpiece together.
Not interested in these films? Check out our blog post from last year to inspire your movie marathon!
If you like trying out unique new strains and are on the hunt to find the perfect cannabis product to have while you curl up on the couch to watch your choice of horror movies, check out our menu anytime to see what's in stock. If you have any questions drop us a line on Instagram and Facebook, or email us at info@farmerjane.ca
Enjoy the movies, the spooks, the high and enjoy the #PrettyGoodWeed!
https://farmerjane.ca/wp-content/uploads/2023/09/blog-photos-6.png
788
940
Kamryn Weisgerber
https://farmerjane.ca/wp-content/uploads/2021/02/Farmer-jane-logo-horizontal-no-arch-1030x152.png
Kamryn Weisgerber
2023-10-01 10:20:58
2023-09-19 16:54:59
13 Horror Movies to Watch High